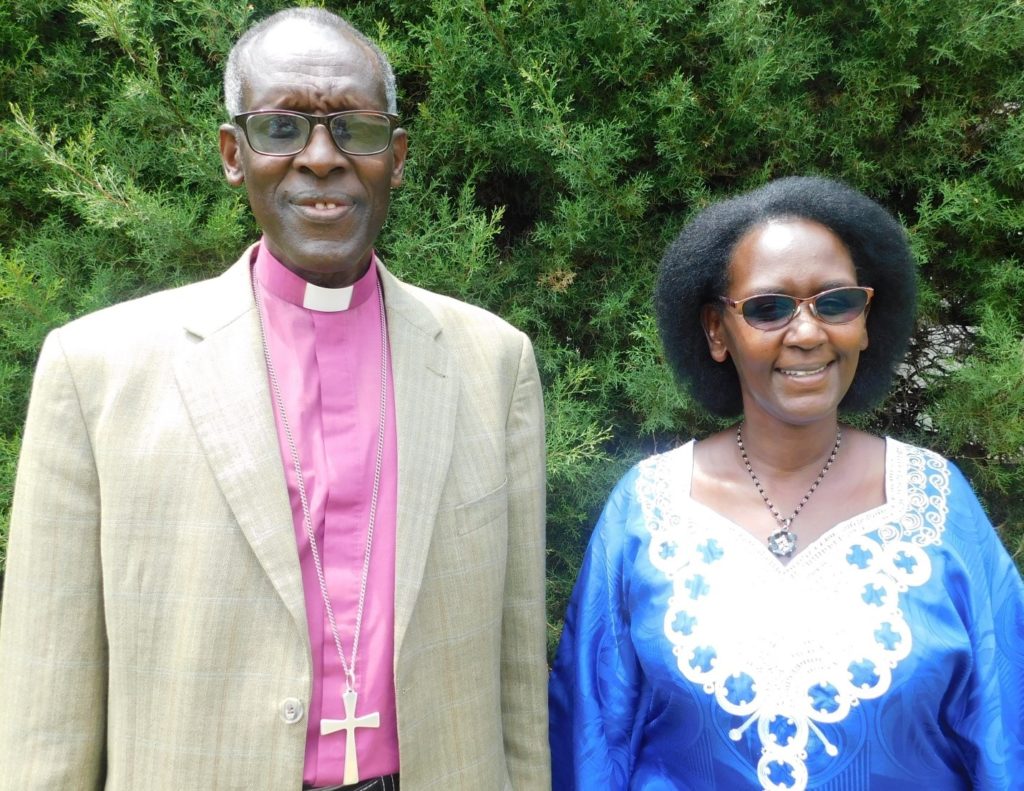 Bishop Patrick Tugume-Tusingwire.
 Born on 1st January 1952 to Yeremia and Yudesi Karamu, who were both teachers (Catechists).
He went to Kebisoni Integrated Primary School where he became a member of the Boys' and Girls' Brigade and completed his Primary education at Kebisoni Catholic Primary School.
He joined Makobore High School and was one of the best basket players in the whole region and at the National level. His inspiration for basketball were Zephus Burimpikare and Yosamu Kimbugu. He went Minerva Academy for one year.
He worked as a licensed teacher from 1974 to 1978. He taught in Nyabushenyi Primary School, Rubirizi Primary School and Rwemikoma Primary School (Mbarara District).
He got saved and became born again on 8th Feb 1975 during an evangelism outreach in Karukata. In December 1982, he was ordained a Deacon at Emmanuel Cathedral Kinyasano
 On 29th December, he was ordained a priest. His pastoral ministry in North Kigezi covered parishes of St. Peter's Kyamakanda, St. John's Kitojo, Kakinga archdeaconry and All Saints Church Rukungiri archdeaconry.
He also worked as a Diocesan Executive Secretary for five years. Later, he served at Namirembe Resource Centre, where his ministry extended to lecturing and Pastoral duties in various institutions and congregations.
He was a member of Global Fellowship of Christian Youth, where he served as the Chairman of East African Regional Fellowship and as an Executive Committee member globally. On 5th June 2011, he was consecrated and enthroned as the 4th Bishop of North Kigezi Diocese at Emmanuel Cathedral, Kinyasano. He served up to 2016 and retired honourably. On 18th June 2021, he was appointed as Bishop Care-taker for North Kigezi Diocese by the Arch Bishop of the Church of Uganda, the Most Rev. Stephen Kaziimba Mugalu, after the death of Bishop Benon Magezi, who was the sitting Bishop.
Bishop Patrick holds a Master's degree in Pastoral Theology from Cambridge University, UK and a Bachelor's degree in Divinity from Bishop Tucker School of Divinity and Theology (Presently, Uganda Christian Uganda/UCU). He is married to Maama Canon. Eva Tugume and they are blessed with four daughters and six grand-children.