The Friends of North Kigezi Diocese ( FNKD) is a UK Registered Charity founded and run on Christian principles and purpose. It was set up in the period of former deceased Bishop John Wilson Kahigwa 15 years ago and has grown from strength to strength. It's stated objectives  are "To reach out to God's children in South Western Uganda" by preaching the gospel of Christ not only in thought and word but also in deed following the words of Jesus Christ  who instructed his disciples to let the children come to Him. This is our governing objective in our work and we currently care for approximately 140 children in our Diocese with 23 being cared for in our purpose built Children's transition home in Bucence Parish.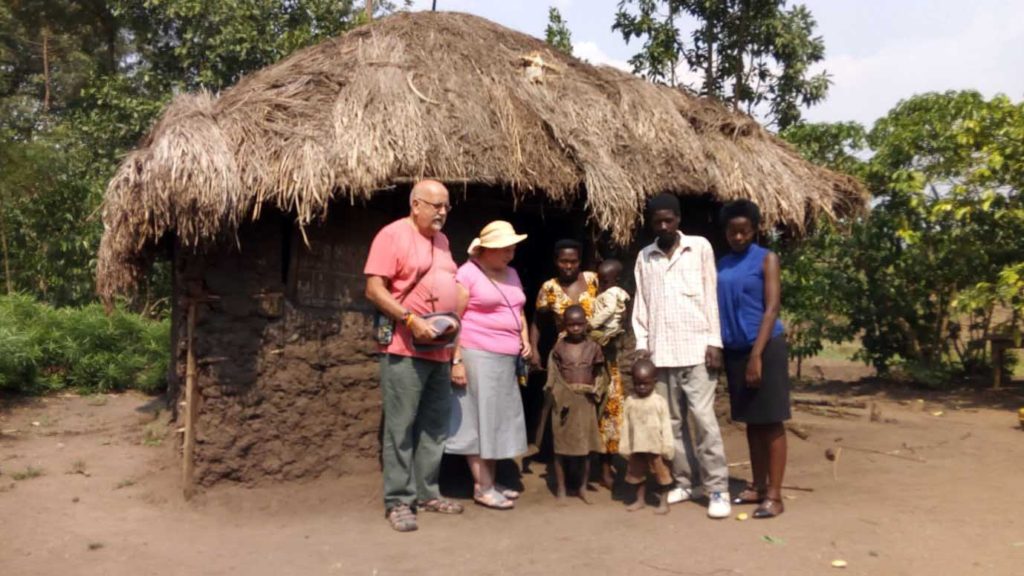 There are 13 Ugandan nationals on our payroll together with many volunteers. We are the proud owner of two four by four vehicles, three motor cycles and a tipper lorry for income generation.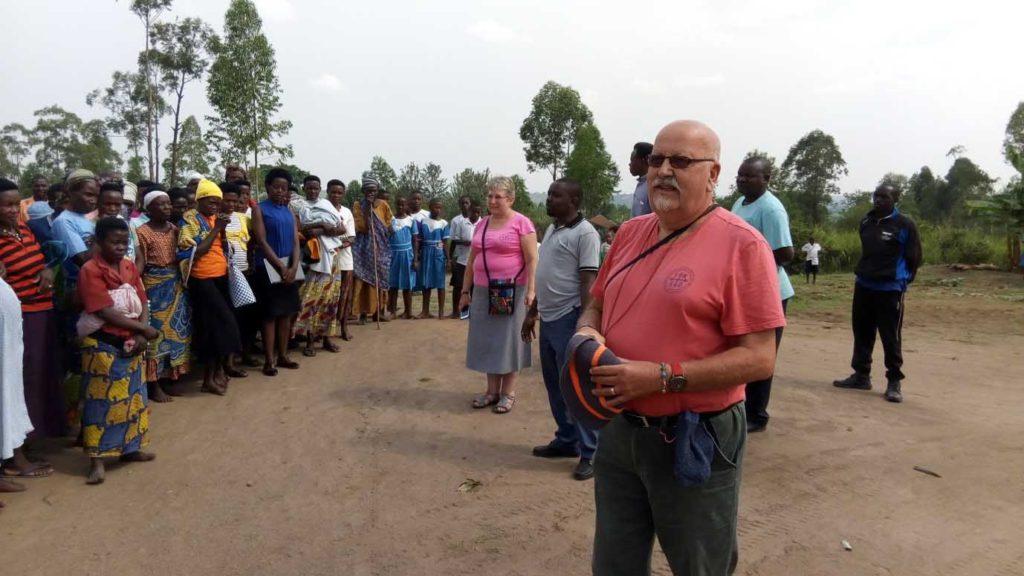 FNKD as we are known has touched many people and communities in the Diocese with programmes of family and child sponsorship for education from nursery through to University with four girls already graduated along with many others now completed training and in local employment.
Schools have been upgraded, computers delivered and installed, water tanks built along with many school latrine blocks.
Semi-permanent homes with kitchens and toilets have been constructed together with a purpose built Children's Transition Centre comprising two 40 feet single storey buildings supported and staffed by a local Health Centre 2 in Bucence Parish.
These children currently have no home of their own and many have no parents or known relatives so our caring staff take care of their every need whilst they are with us and enjoy a life which otherwise they would never have known.
Praise be to God for this place of love and mercy shown. More than 1000 people from the Rift Valley benefitted from our famine relief programme in 2017 and many folk saved from a most uncertain future.
Clean and fresh spring water was located on the border of Ihimbo and Kateramo and a Spring Protection Programme was carried out and now more than 2000 folk from the Rift Valley enjoy clean, fresh and constant water for the first time in their history.
A new Antenatal and Maternity Unit is under construction at Maaya Parish and will be staffed and run by FNKD when complete as an extension to our own Rugarama Centre and work supervised by their In Charge and the local District Midwife.
This is intended to be made available and affordable so that pregnant ladies have their children delivered in a safe place with qualified staff and suitable drugs being available to stop the spread of the HIV virus from mother to child and also reduce fatalities under the MTC heading.
Our future is in God's hands but we are focused on our main areas of excellence being our Children's Centre,our new Maternity and Ante Natal Unit and to reach out to more and more of God's children and raise them to a better place.
We work as a part of the Diocesan Team and will support Bishop Benon Magezi as he reaches out to poor communities in NKD in any way we are able now and in the future.
Lives are being changed for the better in some areas and we are proud and humbled that FNKD continues to be the number one NGO in Nyakageme Sub County.