Welcome to the Mission and Evangelism Department page.
We have continued to preach the holistic gospel witnessed through healing, teaching and nurturing as seen in Ministry of Jesus Christ. Our ultimate goal of to have an enlightened, well prepared gospel driven and motivated Christian body that promotes God's love.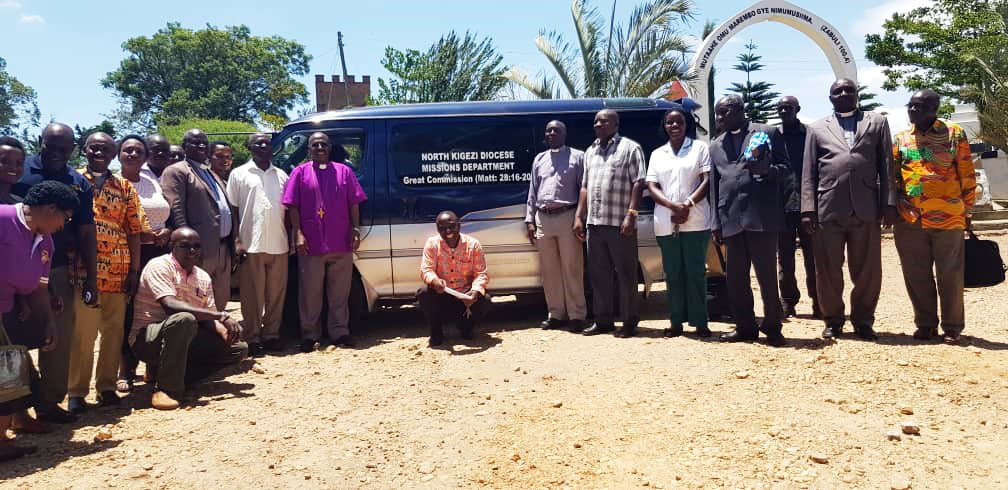 North Kigezi Diocesan Bishop receiving the Mission's Department vehicle
North Kigezi Diocese falls in a region where East African Revival totally changed the way of life of her Christians in early 30s. East African Revival brought a new cardigan shift in a way of life and approach to Social attitude. It revigourised fellowship meetings, prayer and fasting of life Christians, charity and generosity improved, Christians gave testimonies and witnessed of what the Lord had done. People walked in light and forgiveness of sins was preached.
North Kigezi is embowered with open hearted spiritual gifted Christians whose worship to the Lord is not only vibrant but lovely.
We do open witness about the goodness of the Lord to other people have not new Christ.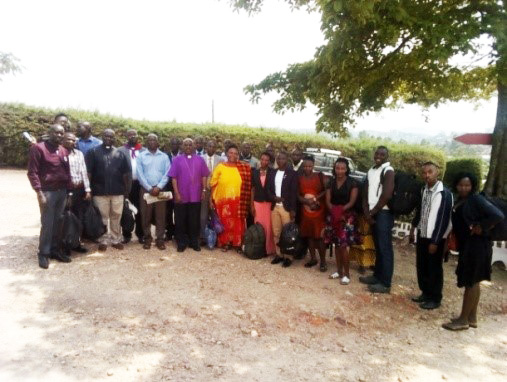 A group of missioners getting ready to go to Rwanda for mission
Every 3rd June of the year Christians carry out pilgrimage   to Namugongo holy shrines just in commemoration of saints that stood firm until death but kept royal to the Lord. Late June we carry out pilgrimage to Gahini Rwanda to join the rest of the world celebrating the out powering of Holy Spirit upon Christians in Early 30s. We reach out to the hearts of the mourning and suffering and comfort them.  We have now secured a new Van for the Mission department   to help Christian leaders reach out for the lost Souls.