Welcomed and led by Ven. Amos Katushabe, a team of clergy, and Canons, Bishop Onesimus and his wife Maama Florence Asiimwe traversed the parishes of Kakinga Archdeaconry, starting from Kanyanga, Mutaturwa, Mabanga, Karuhembe, Kakinga, Kabingo, Karire, Garubunda, Rumbugu and finally Kakibaya, which was also his last parish to visit for this year(2023).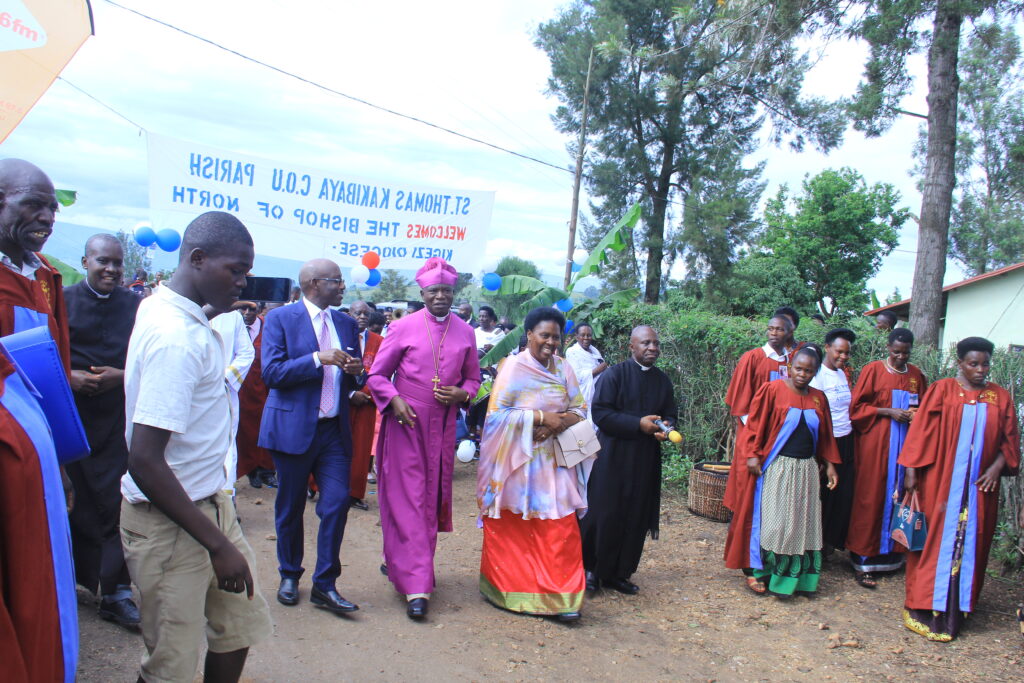 The Bishop preached the gospel of Jesus Christ following his vision of the revival of North Kigezi, a gospel that brought a total of 2,344 people to Christ. He also confirmed a total of 1,076 new Christians and welcomed 28 people who converted from other religious denominations to the Anglican Church of Uganda.
In additon to the gospel of Jesus Christ, Bishop Onesimus continues to preach the gospel of development; encouraging people to engage in coffee planting to increase their income levels and improve their standards of living, educate their children as he consistently stated that "Education is an equalizer!" with emphasis on the education of the boy child. He also encouraged Christians to embrace the culture of saving money in order to ensure their future.
Still in Kakinga Archdeaconry, the Bishop conducted healing and deliverance sessions, whereby very many people got delivered from various demonic attacks and captivity of the enemy.
The Bishop also commissioned three pastors' houses for Mabanga parish, Karuhembe parish, Garubunda parish, and a new computer lab at Karuhembe Primary School. He also visited the Nyakazinga Health Centre facility in Karuhembe and prayed with the facility stakeholders.
To God be the Glory.
Watch videos of the Bishop's visit to each parish, sermons, testimonies, and more on the North Kigezi Diocesan YouTube channel. While there, please subscribe, comment, like, and share.